[Lecture Series #3] Yoon, founding partner of Big Basin Capital. 'Silicon Valley Success Secrets?'
The third KUBS Lecture Series for the first half of the 2019 was held on May 7 (Tue) at 6:30 pm at the KUBS Main Building 2F, Startup Station. Yoon, founding partner of Big Basin Capital, gave a lecture on "Lessons Learned from Silicon Valley Startup Success Stories".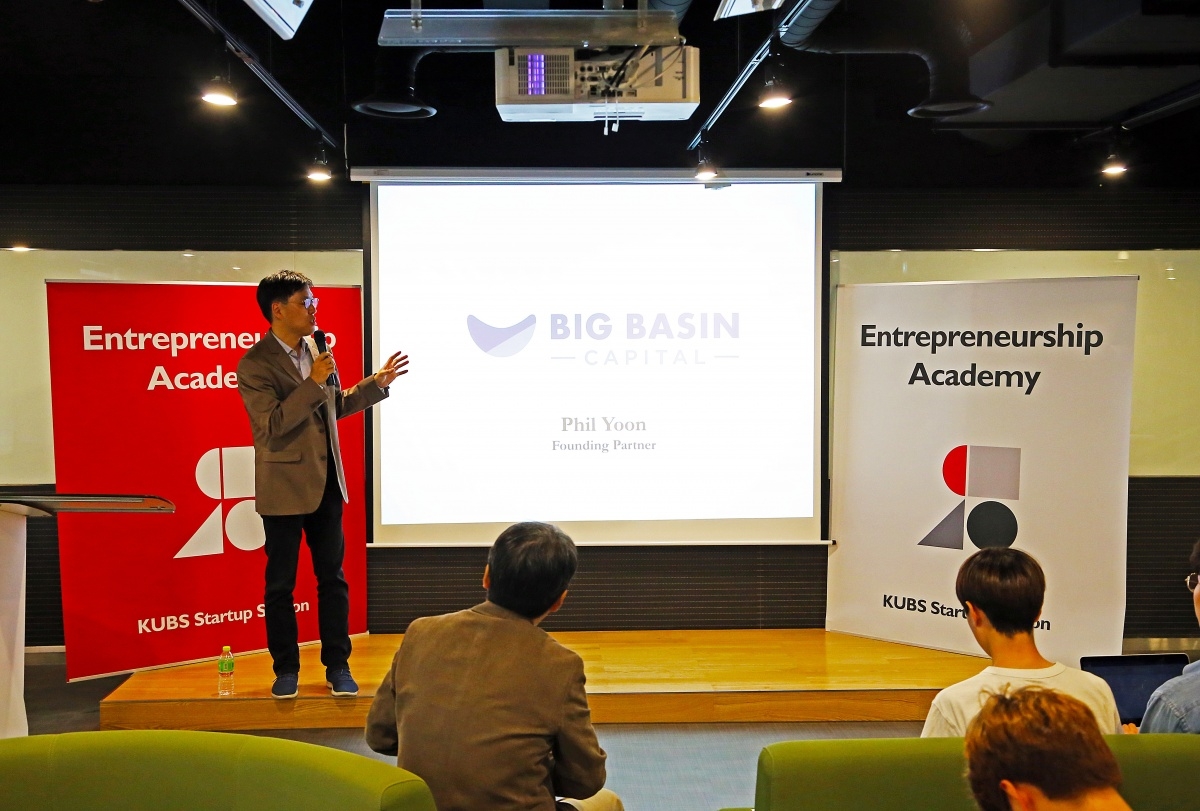 Yoon graduated from Seoul National University with a Bachelor of Science degree in Electrical Engineering and a Master's degree from Carnegie Mellon University. He then continued his studies at the Wharton School of Business (MBA) and gained experience at Intel Capital and Walden International VC. Based on this experience, Big Basin Capital was founded in 2013.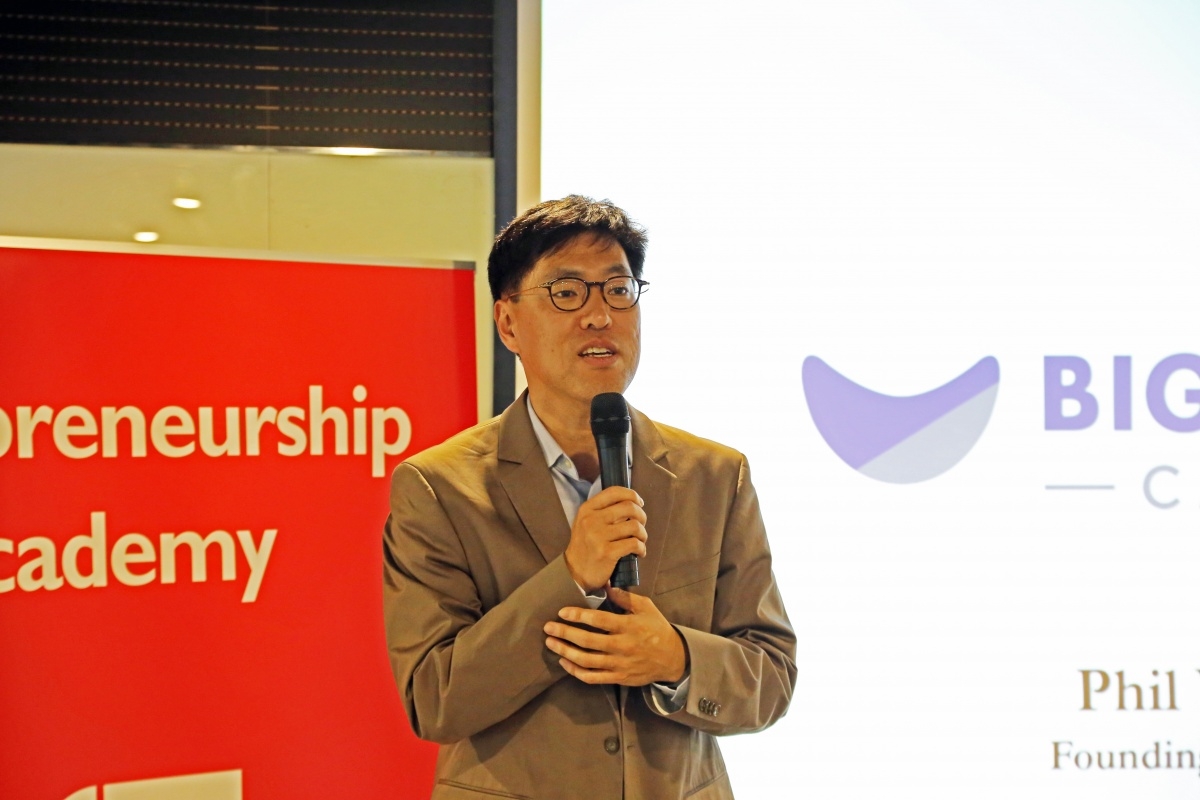 Yoon explained the startup success story through the case of Uber. "The image of the company is deeply related to the CEO's image," he said. He continued to explain that Uber's former CEO Travis Kalanick is a very aggressive person, and his character was reflected in corporate culture. Yoon also said that Uber has been a bit controversial, blocking funding or hindering business of other companies. "I am not saying that this kind of immoral behavior can be justified, but his enthusiasm toward leading the company is the key," he said. Yoon then emphasized, "In order to succeed in on demand service, (user) experience should be 10 times better and price should be cheaper than existing service."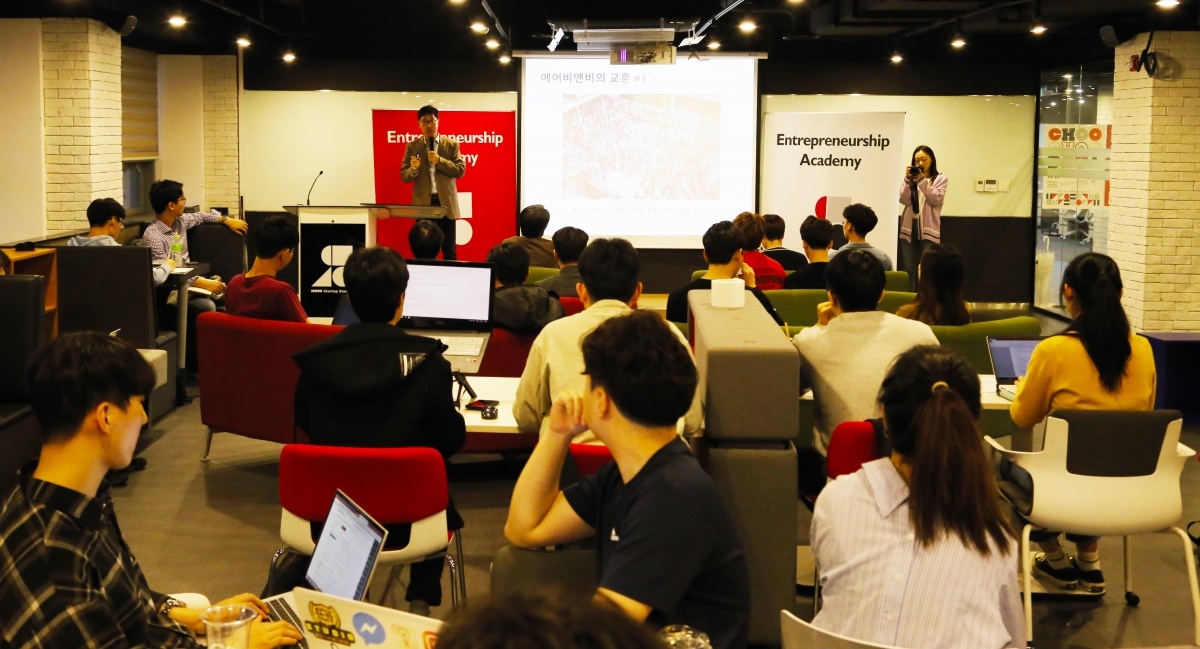 Yoon also emphasized the case of Airbnb. He said the biggest reason Airbnb was successful was "the courage to push crazy ideas out of anyone." "It is crucial to have tenacity and persistence of overcoming any hardships," he explained. In other words, tendency of the leader is as important as the idea in a startup. He noted that Airbnb's "host (landlord)" management was also a factor in his success. Hosts who update their homes to give rent on the Airbnb platform are hard to manage on an enterprise level. "Airbnb has made efforts to overcome difficulties by hosting various events and providing education to the host," said Yoon.
Every semester, Startup Institute provides startup education through "Lecture on Demand," a working-level lecture series, and "Lecture Series," a special lecture series on startups and ventures. Classes are open courses, which means they are open to not only the employees of a tenant company, but also anyone interested in starting a business. For related inquiries, you can contact the Startup Institute (02-3290-1699).