[Lecture Series #4] "Startups That Can Solve Social Problems" by Kim Jae-hyun, CEO of Kravis Partners.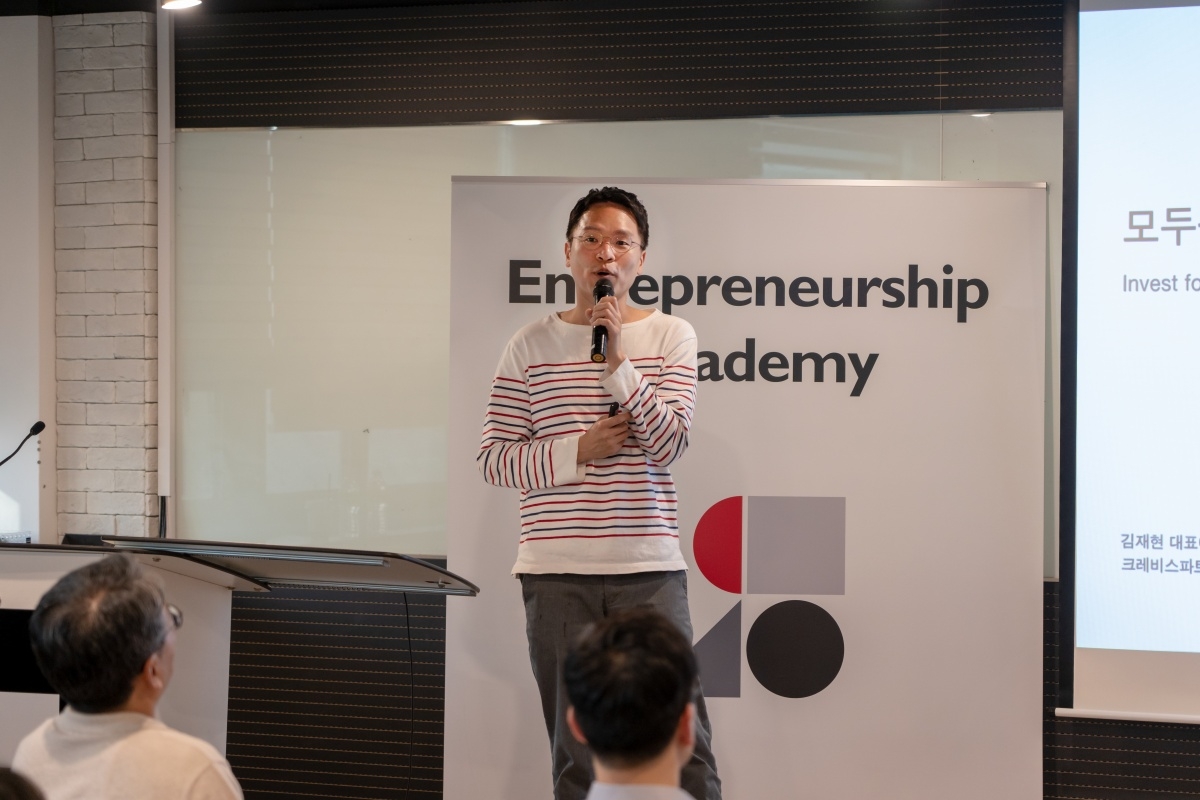 The last KUBS (Dean=Kim Jaewook) Lecture Series of the first semester of the 2019 academic year was held at 6:30 p.m. at the Startup Station on the second floor of the Main Building. In the latest Lecture series, Kim Jae-hyun, CEO of Kravis Partners, gave a lecture on "Impact Investment and Venture: At the Crossroads of Capitalism and Democracy." Crevis Partners is a venture investor that discovers and invests in brave companies challenging to solve social problems, and is an "impact investment company" that manages about 40 billion won in venture funds.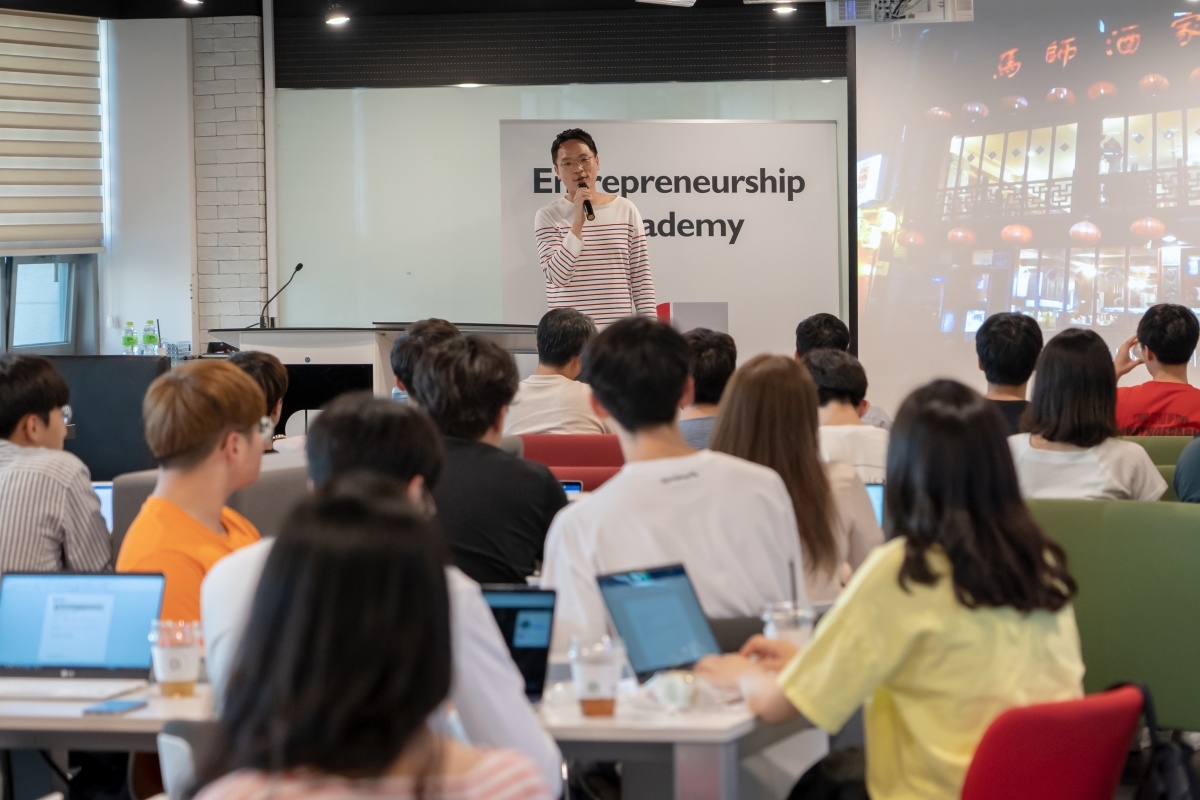 First, CEO Kim Jae-hyun explained the story when he first started his own business. "It was the first time that I set up a local Chinese-style website with the permission of my manager when I was in my third year of college," Kim said. "I showed my manager a lot of data to help me develop the site, but it turned out that he was a bad reader." "This experience has given me a chance to think about the role of a manager," he said. "Management, start-up is a noble and meaningful job that connects people and helps people. Starting with this experience, he became interested in "social enterprises" that was not defined at the time.
CEO Kim Jae-hyun then explained the concept of impact investing. "The 'social effect' is an area where social and financial values meet," Kim said. "It is not a selfish market that moves by the invisible hand, but a concept that shows that the market is driven by the invisible 'heart.' Impact investment is to invest in business items with such impact," he explained. "But since we also consider financial returns, it's not charity or donation at all," he said.
Kim stressed the importance of impact investing by citing cases of several domestic and foreign impact projects, including Marimond, Bear Better and Starbucks. "Impact projects can be a way to solve transnational social problems that a country cannot solve," said CEO Kim Jae-hyun. "I hope you will particularly be interested in employment, safety, environment and housing issues," Kim said, adding, "I hope people here will lead the business centered on social values and philosophy."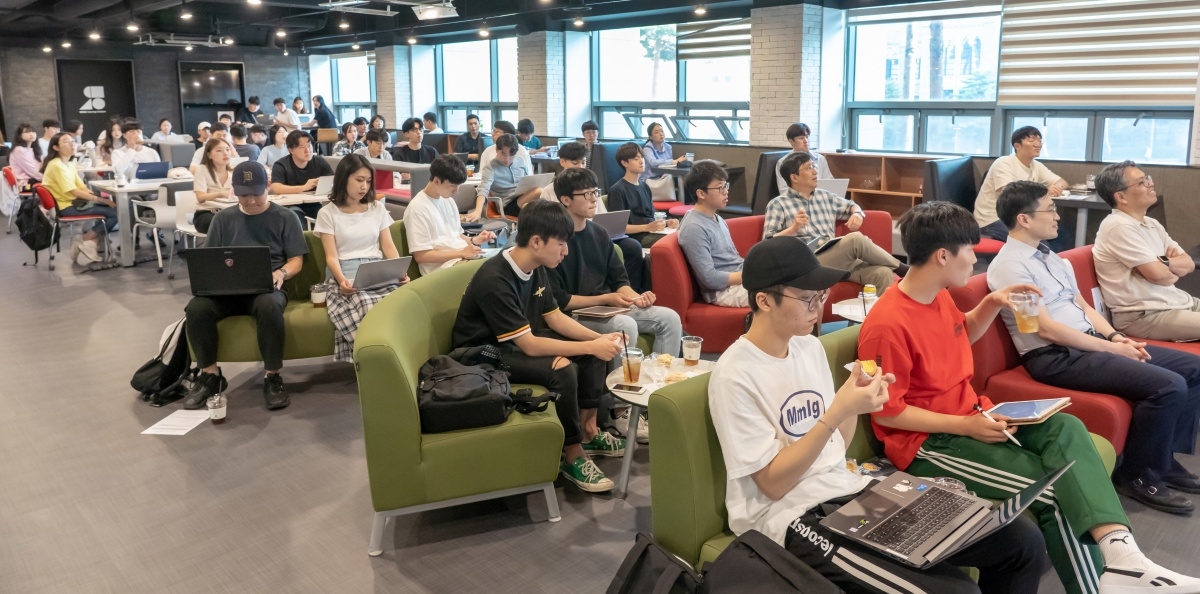 In the ensuing question-and-answer session, Choi Sung-oh, a freshman at KUBS, questioned the role of the government if private companies were to strive to solve social problems. "The government, too, will have to make efforts to solve problems that the market has not solved," said CEO Kim Jae-hyun, adding, "But the government is not immediate in the process, and it is a social enterprise that is in this buffer zone."